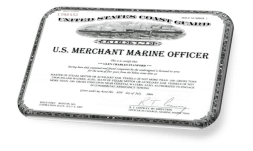 Operator of Uninspected Passenger Vessel (OUPV) or "6-Pack" License
Course Tuition: $900
Course length: 57 hours
This license is most appropriate for un-inspected passenger vessels which by law are limited to six or less passengers for hire. These are usually smaller vessels and normally engage in charter fishing, whale watching, SCUBA diving, and tour cruises. This license is limited to near coastal waters only, not more than 100 miles offshore, and is not valid for international voyages.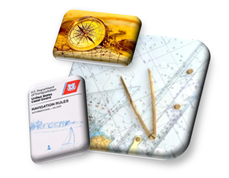 Master of 25, 50, 100 Gross Tons License
Course Tuition: $1200
Course length: 80 hours
This license is most appropriate for operating small passenger vessels that hold a USCG Certificate of Inspection as well as uninspected ones while carrying more than six passengers. Typical vessels include charter boats (head boats), small ferries, dinner boats and whale watching vessels.
CUSTOMER SATISFACTION
TSO is dedicated to building lasting and rewarding relationships with students and other professional maritime organizations. Our customers can expect responsiveness, efficiency and quality as we strive to meet their needs.
NO TRAVEL
All USCG required testing and grading as required by the USCG Regional Exam Center (REC). No need to travel to Baltimore, Maryland for testing.
EXPERT INSTRUCTION AND ASSISTANCE
USCG approved and Licensed Captains for all training events.
Instructors share the desire to ensure each student excels. Consequently, instructors' days are flexible when a student(s) require(s) extra instruction to master each subject.
USCG inspected and approved, well lit, climate controlled learning environment, with access to many fine local eateries close by.
STUDENT MATERIAL
Use of all reference books, guides or manuals required for course completion and all necessary equipment for practical work and demonstrations.
MERCHANT MARINER DOCUMENTS ASSISTANCE (MMD)
During the course, our expert license consultant will assist and provide guidance with the various forms used in the credentialing process.
Note: TSO does not guarantee a license will be issued by the USCG. The issuance of a license will depend on the information provided by the individual Mariner, and is the sole discretion of the USCG. These factors include information provided by the Mariner and documented on the various Merchant Mariner Documents (i.e: Chemical testing Report, Physical Examination Report, conviction statement, etc.).
Click Here to Read Answers to Frequently Asked Questions About Coast Guard Captains Licensing.