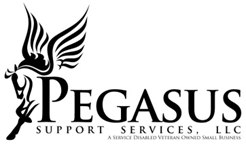 Pegasus Support Services, LLC is a Service Disabled Veteran Owned Small Business (SDVOSB), formed in 2009, with our corporate office located in Woodstock, Georgia. Pegasus Support Services provides a wide variety of high quality Base Operations support services to include Logistics Support, Facilities Operations and Maintenance, Program Management, Engineering Support and Administrative Management Support Services for the Department of Defense and other government agencies. Our customers currently include USSTRATCOM a major unified command. The principals of the company have personal experience providing these types of services to all of the services including the U.S. Navy, U.S. Marine Corps, U.S. Army, U.S. Air Force and U.S. Coast Guard. Pegasus Support Services has invested the time and effort to certify our status as an SDVOSB through the rigorous process of the Center for Veterans Enterprise (CVE) certification. As a result we have been certified by the CVE and the Department of Veterans Affairs.
http://www.pegasussupport.com/
Functional Areas Supported: 3.2, 3.12, 3.15, 3.16, 3.17, and 3.21.1
---

Precision Logistics International (PLI), LLC founded in 2010 is a small, minority and VA certified service-disabled veteran-owned business (SDVOSB). Its office is located in Gainesville,Virginia. PLI provides integrated logistics support; facilities maintenance and operations support; engineering support services; information technology; and program management to both federal government and commercial clients. Founded in 2010, the company has teamed with experienced, seasoned government contractors, who collectively bring over 60 years of experience and successful past performance to the federal government. This alliance makes Precision Logistics International a highly qualified, low risk provider of government services. Capable, Competent, and Reliable is what defines Precision Logistics International and drives us to provide professional services and solutions tailored to meet each client's business goals and objectives.
http://www.precisionlogisticsinternational.com/
Functional Areas Supported: 3.16, 3.17, 3.18, 3.20, and 3.21.1
---

United Service Associates, Inc. (USAI), incorporated in 1995, is a veteran-owed small business located in Van Nuys, California, specializing in pyrotechnic mechanical special effects and Class III firearms.
Headquartered in a 11,000 square foot facility in Van Nuys, California, USAI has become a leading provider of battlefield effects (BAFX) training and support to military units within the continental United States (CONUS), Alaska and Hawaii. USAI specializes in providing cleared BAFX personnel (UXO Techs) for the Department of Defense (DoD), including Casualty Role Players and Moulage Artists for pre-deployment mission critical
Functional Areas Supported: 3.1, 3.4, 3.5, and 3.18.1
---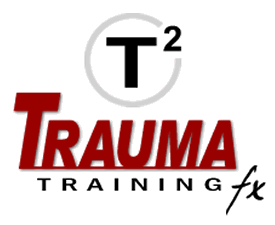 Trauma Training FX (T²FX) is a Service-Disabled Veteran-Owned Business, owned in majority by its co-founder and CEO, Fred Kolberg. Mr. Kolberg is a retired Navy SEAL 18D Medic with twenty-one (21) years of service and has been training forces in Combat Trauma skills since his retirement in 2003.
T²FX provides weapons training, tactical driving surveillance detections, close quarters combat, breaching basics and advanced medical training using Tactical Combat Casualty Care (TCCC), from the guidelines of the Pre-Hospital Trauma Life Support (PHTLS) Military 7th Edition for both non-medical and medical personnel. TCCC is based on three phases of care: Care under Hostile Fire, Tactical Field Care & Combat Casualty Evacuation Care. Using these procedures, T²FX arms its students to handle life threatening situations while reducing casualty fatalities.
Functional Areas Supported: 3.18.1 and 3.18.2
---

Leading Solutions is a CVE verified Service-Disabled Veteran-Owned Small Business (SDVOSB) and Woman-Owned Small Business (WOSB) headquartered in Kissimmee, Florida. Leading Solutions provides professional, technical, administrative, and healthcare services to Government as well as our commercial clients. Leading Solutions is driven by its customers' requirements, working toward developing innovative and integrated solutions that address customer requirements. Our customer- centric foundation ensures that our leadership and employees meet customer challenges and build trusting partnerships that lay the groundwork for success. Our customers include the U.S. Navy, U.S. Army, U.S. Air Force, Transportation Security Administration, Veterans Administration, National Oceanic and Atmospheric Administration and Department of Agriculture. Leading Solutions is proud of its flexibility, agility and quality services.
http://leadingsolutions-llc.com/
Functional Areas Supported: Functional Areas Supported: 3.1, 3.2, 3.5, 3.6, 3.10, 3.11, 3.12, 3.16, 3.17, 3.18, 3.19, 2.20, 3.21, 3.22
---